Roxxie Moth
Call me Roxxie! I'm a heavy metal transfemme and aspiring science fiction writer from Atlanta. Keep the south dirty.

I'm bisexual. I lean dominant toward masculine-identified people and submissive for feminine-identified people. I like long walks at night and people who are passionate about what they do. I prefer metal to leather and leather to rope.

I started HRT in August 2017, with the goal of building a body for myself that I feel accurately reflects who I am. I don't necessarily identify with the term "woman" any more than I ever did with "man," but I see myself as falling to the more feminine side of androgyny. They/them or she/her pronouns are both great.

I'm kinky, but you knew that. Why else are we both here? I'm a switch, a sadomasochist, and a lifestyle hedonist. My primary interests are listed below. Talk to me if you're interested in trying something.

I have fairly substantial experience as a submissive and moderate experience as a dominant.
Lives In: Atlanta, GA
Ethnicity: Caucasian
Languages: English
Sexual Orientation: Bisexual
Nationality: American
Tattoos: None
Piercings: Nipples
Get Close to Roxxie Moth in These Scenes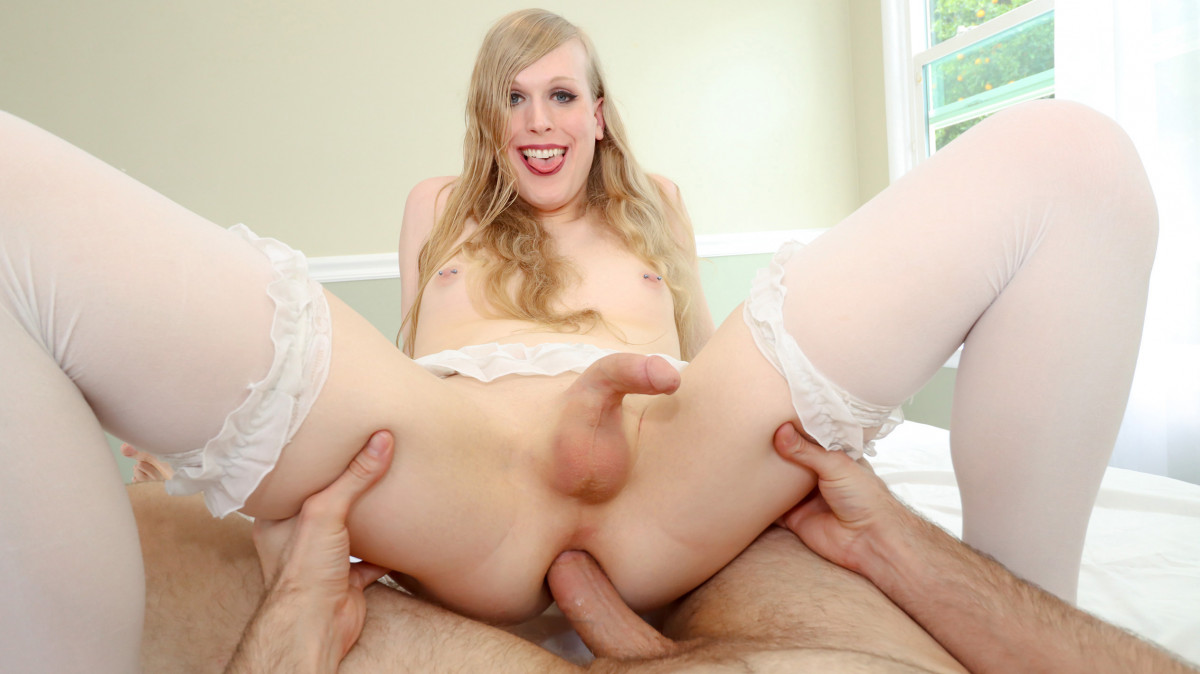 Say hello to Roxxie Moth! A gorgeous blonde tgirl with a delicious body ready for you! Roxxie is enticing as she gets into bed with you wearing her sexy white lingerie, and it's not long before that delicious cock comes out! She teases you with her delicious butt before grabbing your cock and giving you a hot blowjob, you know, just to warm you up for the fucking! She gets on you and rides before you pound her round ass until you come, what a day to be fucking a VR Virgin!
1st May 2020
19:54 HD Video
& 154 Photos