Patrice Hepburn
Patrice Hepburn is a petite, thin girl at 5'4.5" and just 105lbs. She's got a huge cock for her size. Her petite feet are a size 7.

She's in school learning how to do hair and make-up.

She likes to draw, write songs and sing. She prefers men, and although she's inexperienced sexually, she's very willing to explore.

Her favorite style of sex would have to be oral. Almost anything wet and sloppy gets Patrice really hot!

She's versatile and loves having the freedom to change things up and taking turns with her partner.

"I wouldn't say I necessarily have any specific special features except for my signature red hair and dark cat eyes, as well as having one tattoo on my left ankle."
Lives In: Las Vegas, NV
Birthday: 2nd February
Occupation: Entertainer
Ethnicity: Caucasian
Languages: English
Nationality: American
Breast Size: Small, Natural
Height: 5'4.5"
Body Type: Slim, petite
Tattoos: No
Piercings: No
Get Close to Patrice Hepburn in These Scenes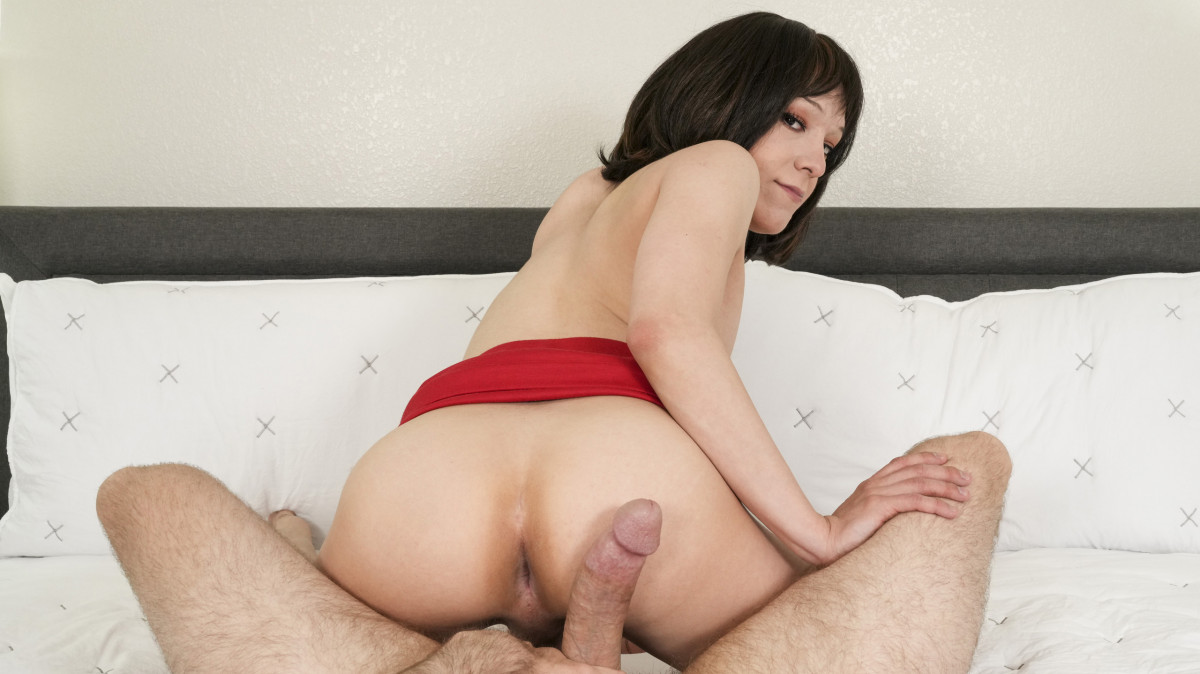 It's finally time for Patrice Hepburn, a hot petite tgirl next door and perennial favorite! She's come to visit you in a hot red & black number, and she's ready to get naked for you! As you're rock hard before she's even undressed she decides you can't wait and starts sucking you! Nw it's Patrice who can't wait and she gets on top of you so you can fill her up as you fuck her! It's always a great day when Hepburn Comes To Town!
25th May 2023
28:07 HD Video
& 147 Photos