Melissa Azuaga
She is basically the horniest TS you'll ever see. She is capable of cumming multiple times, and big loads. She can do it all very well but with topping she is impressive! Always with impeccable performances making all sets she participate be nothing less than spectacular. She fucks with olympic intensity and drives all her partners crazy, feeling her big and rock hard cock deep inside.

Lives In: São Paulo, Brazil
Birthday: 6th March
Occupation: Escort and porn actress
Ethnicity: Brazilian, Middle Eastern heritage
Languages: Portuguese and English
Sexual Orientation: Bisexual
Nationality: Brazilian
Breast Size: Medium
Height: 1.82m
Star Sign: Pisces
Body Type: Slim
Tattoos: Yes
Piercings: Yes
For Members Only
Get Close to Melissa Azuaga in These Scenes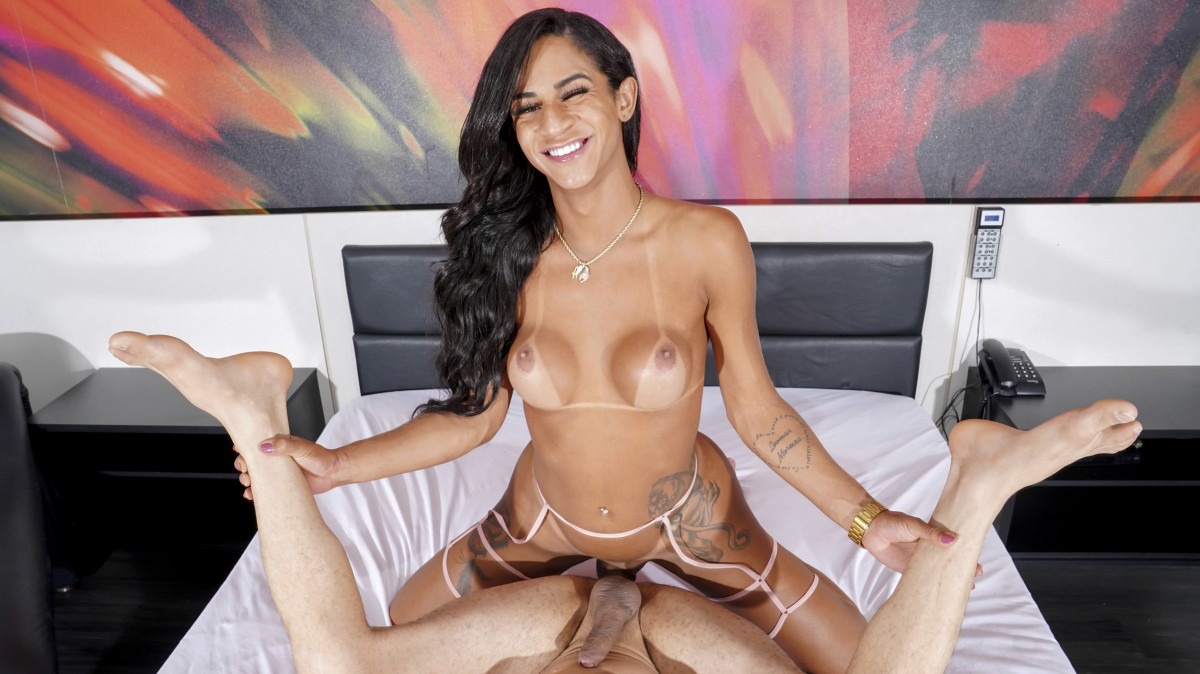 Oh you're in for a treat today! Stunning Melissa Azuaga has you all to herself in the bedroom and she's not going to stop until she's gotten what she wants, and she wants you! Melissa warms you up with a hot blowjob before she starts rimming you, getting you ready for her massive cock! As she penetrates you and starts fucking you feel Melissa's love filling you up! She fucks your ass hard until she cums all over you. Yes Melissa, Fuck My Ass!
19th Nov 2020
35:47 HD Video
& 146 Photos