Julia Alves
She tried to do porn years ago but didn't feel ok about it. A couple years later she tried again and it felt much better. She thinks she wasn't ready the first time, now she is mature enough to see it as a job and makes good money with it...and some times great fun!

Lives In: Sao Paulo, Brasil
Birthday: 27th April
Occupation: Escort and porn star
Ethnicity: Caucasian
Languages: Portuguese
Sexual Orientation: Bi
Nationality: Brazilian
Breast Size: Average
Height: 1.71m
Star Sign: Taurus
Body Type: Slim, Brazilian butt
Tattoos: 8
Piercings: 2
For Members Only
Get Close to Julia Alves in These Scenes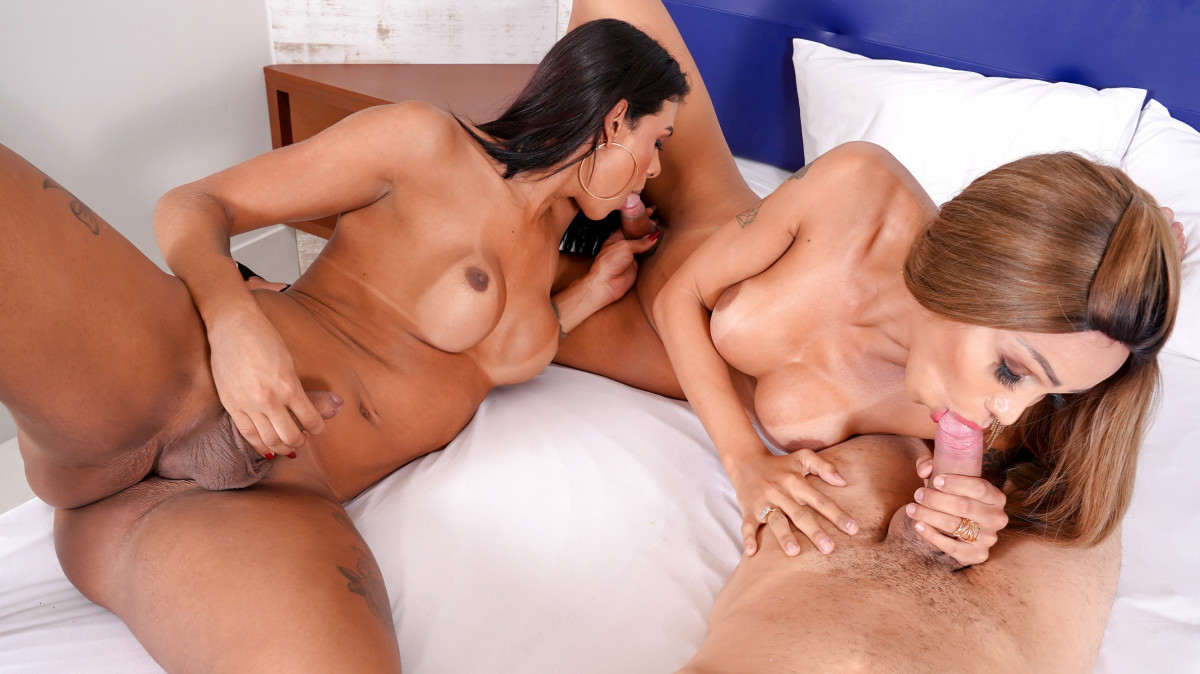 It's not every day you get to enjoy two stunning tgirls in bed, today is that day! When you asked Kelly & Julia for a threesome they jumped at the chance and here you are, two hot latinas sucking on your cock! These girls love oral sex! You want some of that thicc ass and Kelly gets on your cock and rides! Julia wants a piece too and Kelly helps out as you fuck her! Switching it up you're fucking both, happy in the thought that My Three Way Fantasy came true!
14th Feb 2020
28:56 HD Video
& 163 Photos