Izzy Wilde
Location: Los Angeles, California

Izzy is a stereotypical Scorpio. She loves sex! She's a very petite girl standing a generous 5'8" tall and weighing 130lbs. She has a thick, round ass to go with some very nice legs.

She makes some awesome, erotic faces when she's posing. She's exclusively a bottom, but she gets rock hard when she sees a cock. She's into feet and loves to jack off a big cock with her soles. She has tiny feet if that means anything to you.

Izzy loves to be roughed up. She loves being choked, picked up, and fucked hard. She's greedy for cock and was completely dick drunk after her first every hardcore scene. She totally took over the direction and energy of the scene.

She's a huge nerd. She loves games like Magic: The Gathering and building computers. She also very quick witted, fun loving, and makes a lot of jokes.
Lives In: Grand Rapids, MI
Location: Los Angeles, California
Birthday: 1st November
Occupation: Entertainer
Ethnicity: Caucasian
Languages: English
Nationality: American
Breast Size: Small and natural
Height: 5'8"
Star Sign: Scorpio
Body Type: Slim
Get Close to Izzy Wilde in These Scenes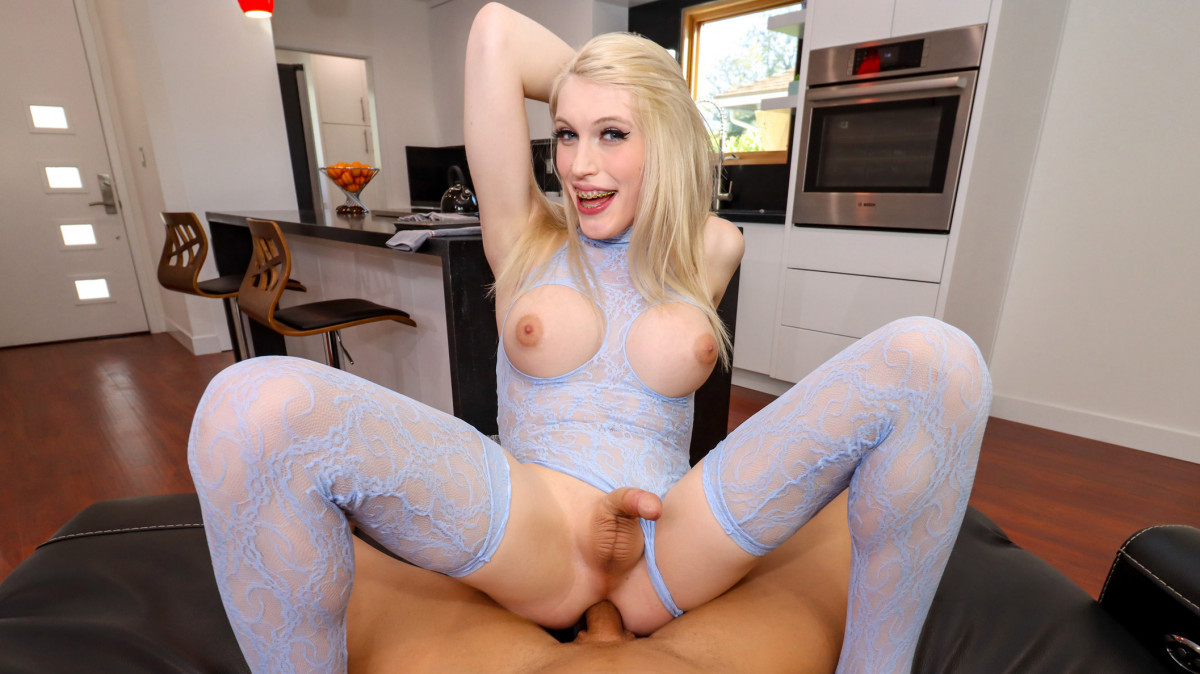 Blonde sexpot Izzy Wilde is back! This horny tgirl loves sex in all its wonderful forms! She starts by getting on kitchen counter, showing her sexy body and it's not long before she's jumped off and is sucking your cock! When you're ready she gets on top of you and rides you fora good fuck sesh! Izzy Wilde is Porn To Be Wilde!
17th Feb 2022
24:43 HD Video
& 160 Photos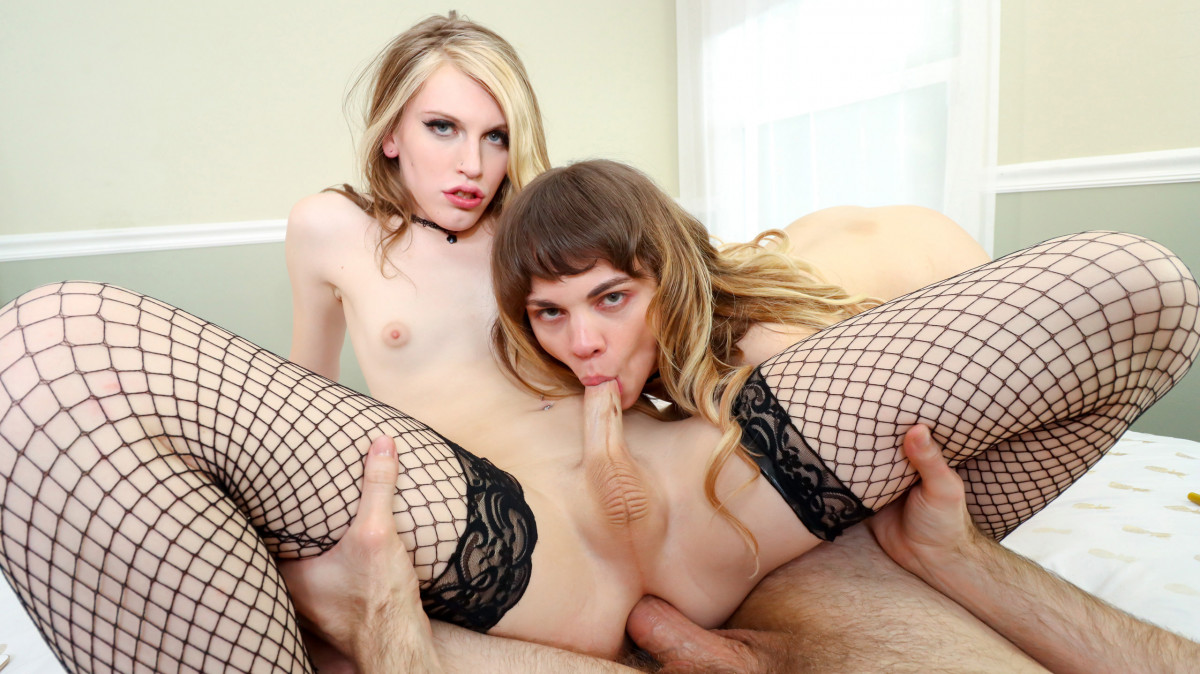 It's New Year's Eve and you have Kate Zoha and Izzy Wilde over to celebrate! These two horny vixxens love cock and and they to celebrate this special day with you in style! Kate being Kate it's not long before she has Izzy's cock and giving her a blowjob, right in front of you! Soon they're getting naked and showing off those hungry bubble butts to get you in the mood. As they get your cock out they share it as they suck and lick your cock , they want you hard and ready to fill 'em up! Soon they're taking turns getting fucked by you, with Izzy fucking Kate while she sucks you, you fucking Izzy while Kate blows her and so it goes until you end up with two gorgeous tgirls covered in cum! Happy New Year!
31st Dec 2020
33:42 HD Video
& 182 Photos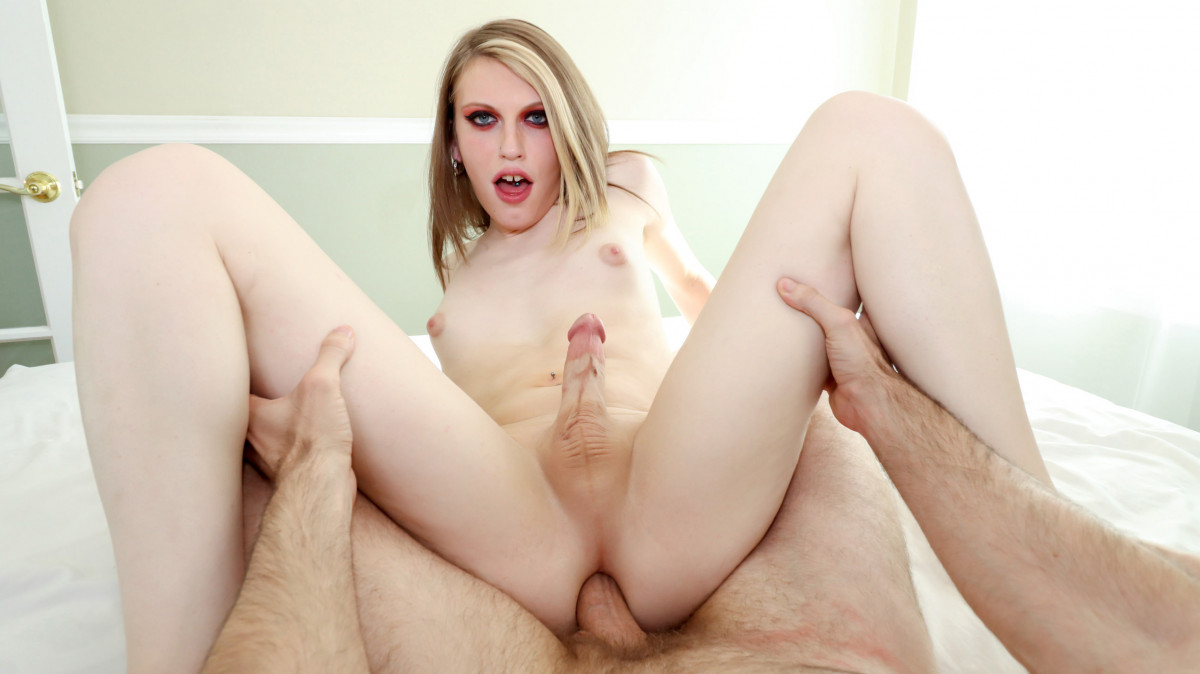 Sexy Izzy Wilde made her big debut on Grooby Girls in July and she's back for a killer hardcore! You find this sexy blonde vixxen doing yoga in the garden and her stretching and movements turn you on, she notices and starts showing off her hot butt! Soon you're inside as Izzy gets naked and goes down on you, sucking your hard cock. When she's ready she mounts you and you fuck her bubble butt every which way until you cum all over that hot ass! That's some Hardcore Yoga for you!
20th Aug 2020
19:05 HD Video
& 154 Photos