Gaby Lins
She never imagined doing porn, but she has many friends that do and they told her she should try. She just had her debit and loved it! She has a natural talent and makes it look very easy. With the right partner she knows she is able offer such a naughty erotic show and just adores it. She prefers be bottom but can top the right partner!
Lives In: Sao Paulo / SP - Brasil
Occupation: Escort and porn star
Ethnicity: Caucasian
Languages: Portugese
Sexual Orientation: Bisexual
Nationality: Brazilian
Height: 1.73m
Star Sign: Leo
Get Close to Gaby Lins in These Scenes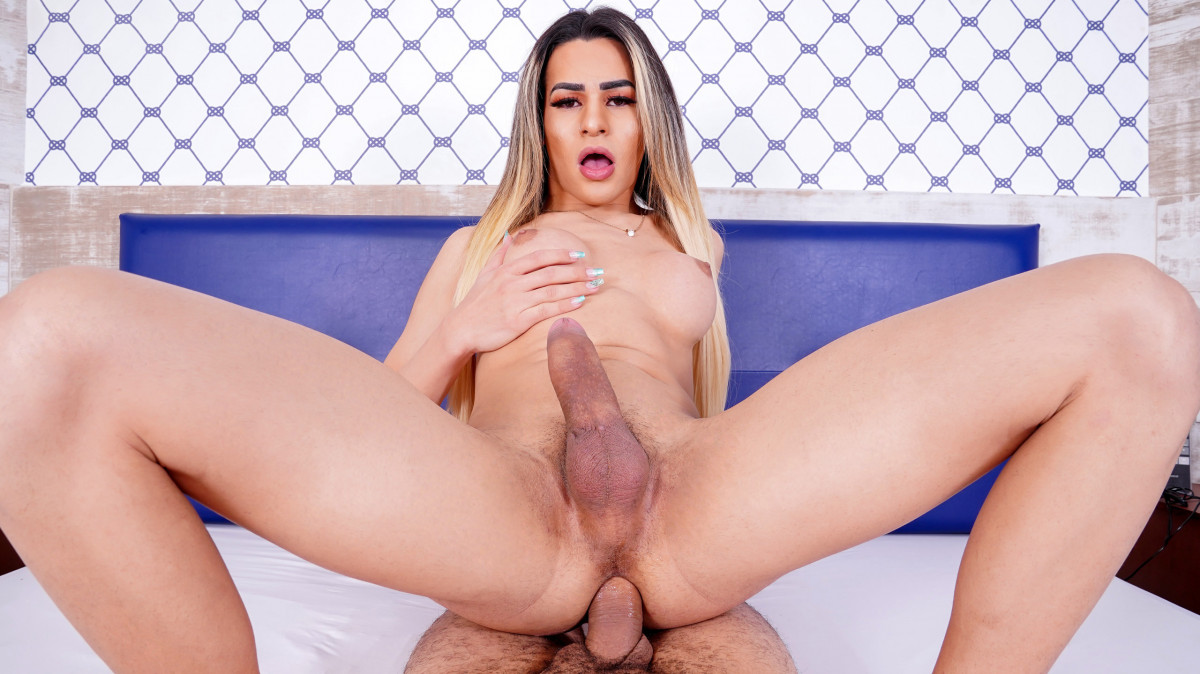 Brazilian sexpot Gaby Lins had a popular debut on Brazilian Transsexuals not long ago and we wanted her back for a hot bareback hardcore scene for your enjoyment! Dressed only in a towel she finds you on the bed, ready for action! As she grabs your cock she gives you a good rubbing with her feet before she starts sucking you! She wants to fuck and riding your cock gets her so hard! This gorgeous blonde tgirl sure loves fucking and twerking on your cock! Enjoy fucking this delectable Brazilian Sexbabe!
10th Jan 2020
28:51 HD Video
& 141 Photos