Chloe Jordan
Chloe Jordan is a fresh and sexy new model with a hot look and a smoking body. She's an LA woman with lots of tattoos and fashion model good looks. She's got a perky and perfectly inviting booty and long legs leading up to a delicious cock. She was a lot of fun to work with and has a vibe and sexuality that resonates strong. Lots more of Chloe Jordan to come.
Lives In: Los Angeles, CA
Birthday: 4th July
Occupation: Entertainer
Ethnicity: Caucasian
Languages: English
Nationality: American
Breast Size: Small, natural
Body Type: Slim
Tattoos: Yes!
Get Close to Chloe Jordan in These Scenes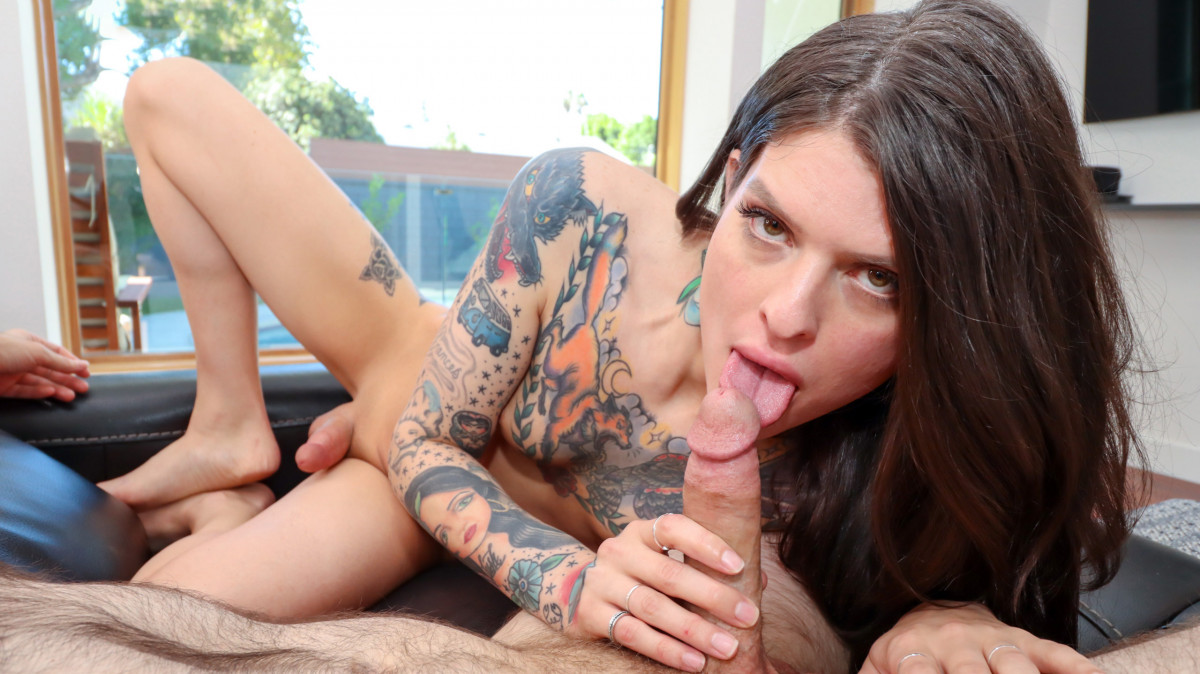 Some times the stars align, for Chloe Jordan that is today as she makes her Grooby debut in this raunchy hardcore scene! Just in from a sunny day she gets out of her clothes and grabs your cock for a hot blowjob! When she's got you ready Chloe Jordan Wants Your Cock! - and she wants it deep inside as she mounts and rides you, her rock hard cock a flagpole right in your face!
1st Dec 2022
25:10 HD Video
& 168 Photos