Barbara Perez
Location: Sao Paulo, Brazil

Barbara started in porn quite young and readily admits it's changed her life, she got famous fast and she knows how to use it! Now she travels the world and works when she wants to.
Lives In: São Paulo, Brazil
Location: Sao Paulo, Brazil
Birthday: 19th November
Age: 25
Occupation: Porn actress / escort
Ethnicity: Latina
Languages: Portugese
Sexual Orientation: Bisexual
Nationality: Brazilian
Breast Size: 34D
Body Type: Slim
Tattoos: No
Piercings: No
Get Close to Barbara Perez in These Scenes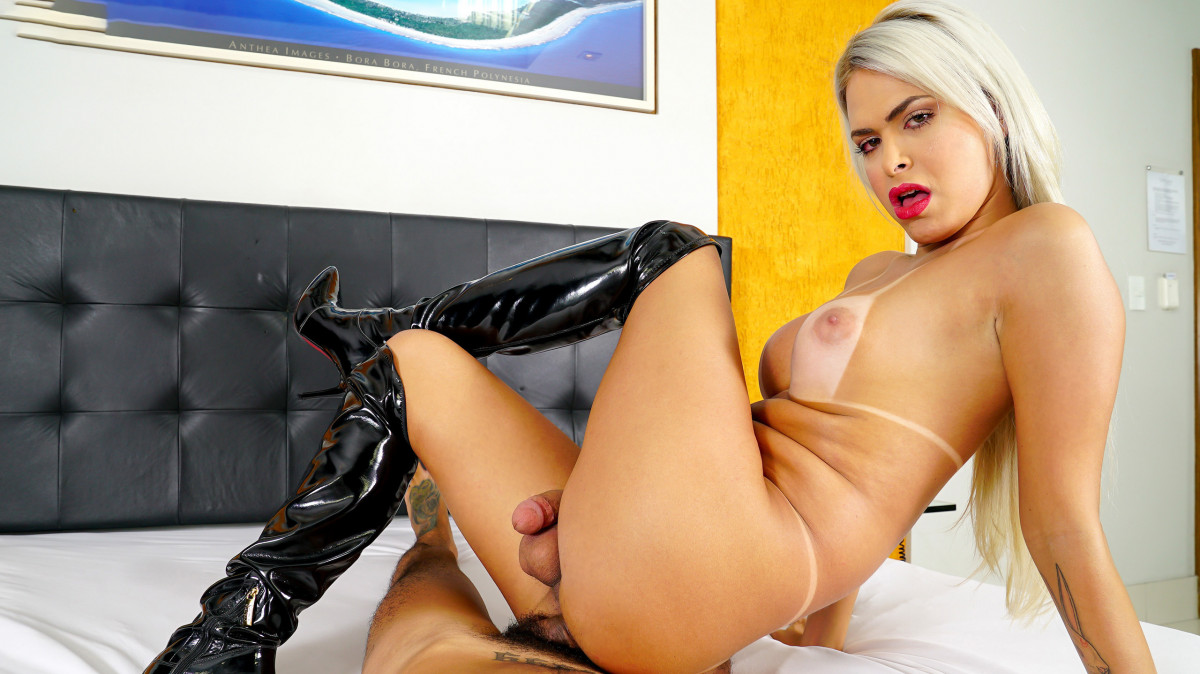 Barbara Perez made a big splash when she first appeared on Brazilian Transsexuals with some smoking hot hardcores! Today it is your turn to enjoy Barbara's charms! This hot blonde wastes no time as she starts sucking your hard cock, and that's just the warm-up! Barbara has a magnificent ass and she needs to be filled by your cock! Enjoy as Barbara rides your cock before you flip her around and fuck that bubble butt hard! This horny tgirl is a true Backdoor Blonde!
13th Sep 2019
25:58 HD Video
& 98 Photos