Autumn Rain
Autumn Rain is tall, a switch, and has amazing curves for being as then as she is. Her bottom half is much thicker than her top half, but she still has amazing boobs.

For fun, she loves anime, taking long walks, and hanging out in bars.

Sexually, she prefers to bottom, but with the right partner, she also tops. Her favorite position is a modified jackhammer where her partner is lifting her and fucking her. When she tops, she likes the same position, but since she's light, it depends on how heavy her bottom is.

Lives In: Las Vegas, NV
Birthday: 3rd October
Ethnicity: Caucasian
Languages: English
Nationality: American
Body Type: Slim
Tattoos: Yes
Piercings: Yes
Get Close to Autumn Rain in These Scenes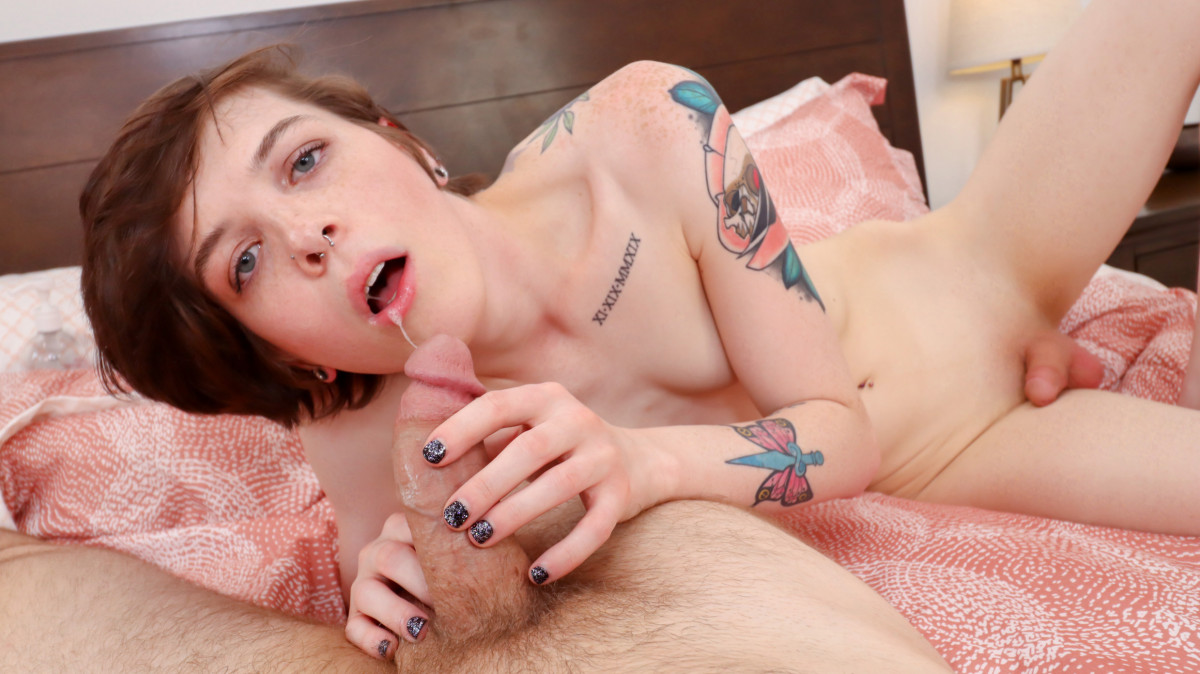 Autumn Rain splashed down earlier this year, and became an instant hit - so of course, we have to bring her in for VR. This cute girl is sexually super-charged and loves guys and girls - and topping and bottoming - and everything in between. This is a hot POV scene showing Autumn at her best, her smooth, lithe body with those pert boobs and nipples, her super smooth pink asshole which looks so inviting and her pristine cock ready to play with. A great hardcore scene with loads of action.
29th Sep 2022
20:29 HD Video
& 162 Photos