Saphira Blu
Location: Seattle, WA

Saphira had a lot of fun doing the shoot and was a lot of fun to work with. She loves to be roughhoused. At 5'6" and 119 pounds, she's very toss-around-able.

For fun, she likes to swim, travel, and hike. She lives right next to the mountains and the ocean. She spends a lot of time going in between the two.

She said that the craziest thing she's seen up close while swimming in the ocean is a sea lion and whales from a distance.

Swimming and frequently walking up hills keep her in fairly good shape.

She has a big cock, but she's more of a bottom since she's so submissive. She will top the right person.

Missionary is her favorite sexual position because she likes feeling the other person on her.

She loves her boobs being played with and has very sensitive nipples.

Location: Seattle, WA
Birthday: 4th January
Get Close to Saphira Blu in These Scenes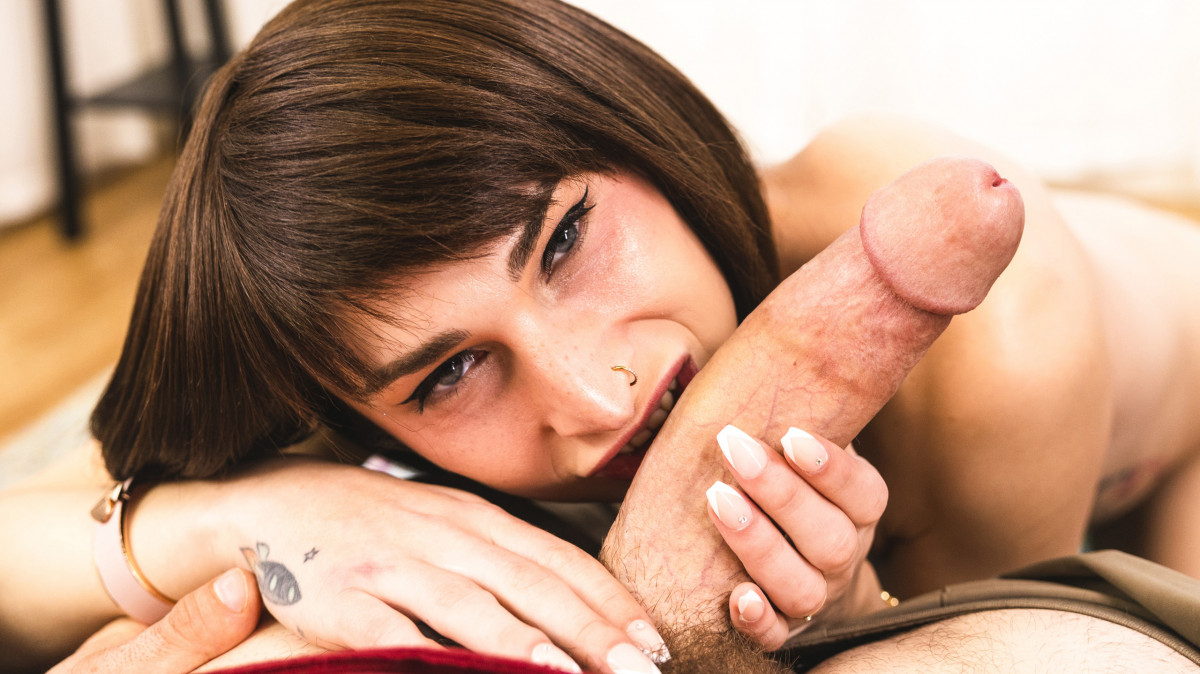 Saphira Blu, one of the most requested new stars ever since she made her debut last year, finally makes her VR / POV debut in this week's exclusive titled "A Very Blu Movie" and produced by Moe Scoville. You are going to LOVE watching Saphira blowing that big cock. Then, she sits on it and rides it passionately and lets you fuck her until you cum all over her cock!
27th Jul 2023
34:14 HD Video
& 162 Photos