Avery Angel
Location: Washington, D.C.

Avery is 6'2" and 120lbs with a very big cock that she uses as a versatile top. She loves to go out to bars and be sociable.

She's a very sexual Scorpio who loves to have sex with the people she likes in very different ways. She's dominant and is quick to fill up guys and girls.

She loves to turn men "into little sissy sluts" and making them do whatever she wants them too, but she like's passionate sex too. She prefers to dominate men and be more passionate with women.

She likes to go on vacation, go to the beach, take long drives with no destination in mind to enjoy the experience. She absolutely loves taking pictures out in nature as well.
Lives In: Washington, D.C.
Location: Washington, D.C.
Birthday: 29th October
Occupation: Entertainer
Ethnicity: Caucasian
Languages: English
Nationality: American
Breast Size: Small natural
Height: 6'2"
Body Type: Slim
Tattoos: Yes
Get Close to Avery Angel in These Scenes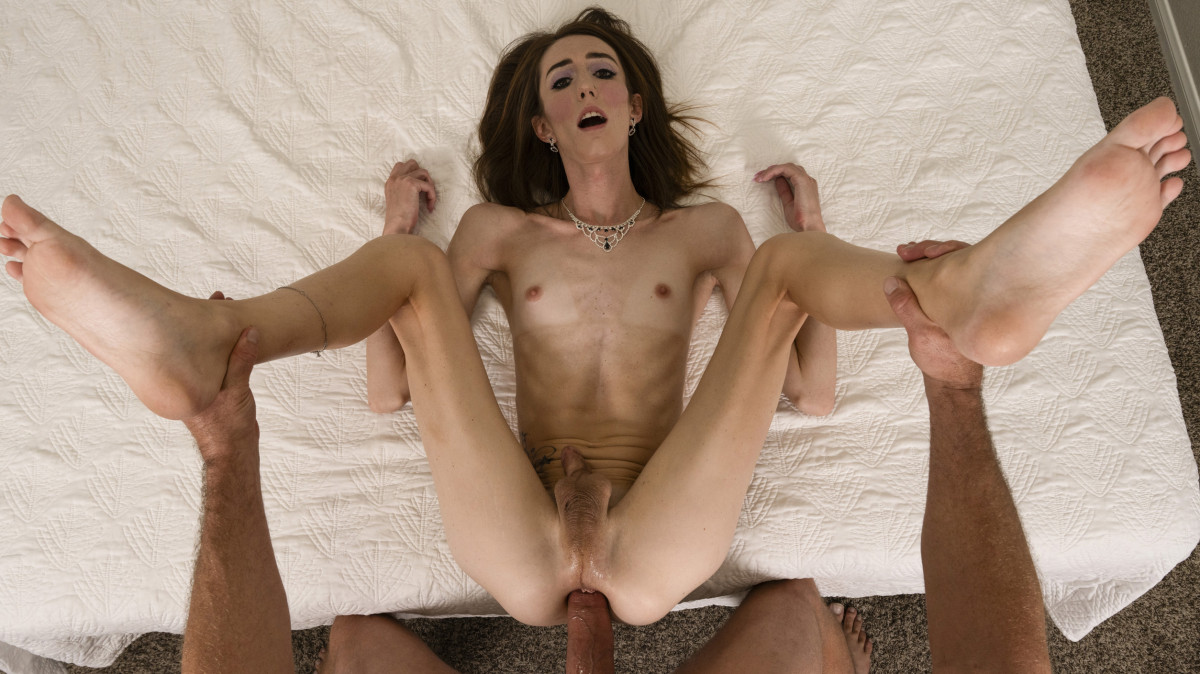 This is a hot scene. Slim, tall beauty and Grooby Girl favorite Avery Angel, loves a thick, hard cock deep in her - but even she wasn't ready for the girth of Pierce Paris, and can barely fit his big cock between her lips while sucking him and sizing him up. She's up for the challenge, and lowers herself onto his cock, slowly taking a little more at a time as her hole relaxes and she slides down on to his pole. She needs a break, so decides to treat Piece to one of her footjobs before feeling horny, and ready to really ride his big member, and ride him she does! An awesome scene, with one of the slimmest girls we have being stretched wide open by one of the thickest cocks.
8th Sep 2023
27:06 HD Video
& 111 Photos