Mariana Rios
She sees herself as a feminine figure but she's never had any problem using her tool to give satisfaction to her partners. She enjoys being bottom but tough guys moaning as she fucks them turns her on so much she prefers to top when doing porn!
Lives In: Sao Paulo, Brasil
Birthday: 21st June
Occupation: Adult entertainer, escort
Ethnicity: Caucasian
Languages: Portuguese
Sexual Orientation: Bi
Nationality: Brazilian
Height: 1.81m
Star Sign: Gemini
Body Type: Slim, Brazilian big butt
Tattoos: Yes
Piercings: Yes
Get Close to Mariana Rios in These Scenes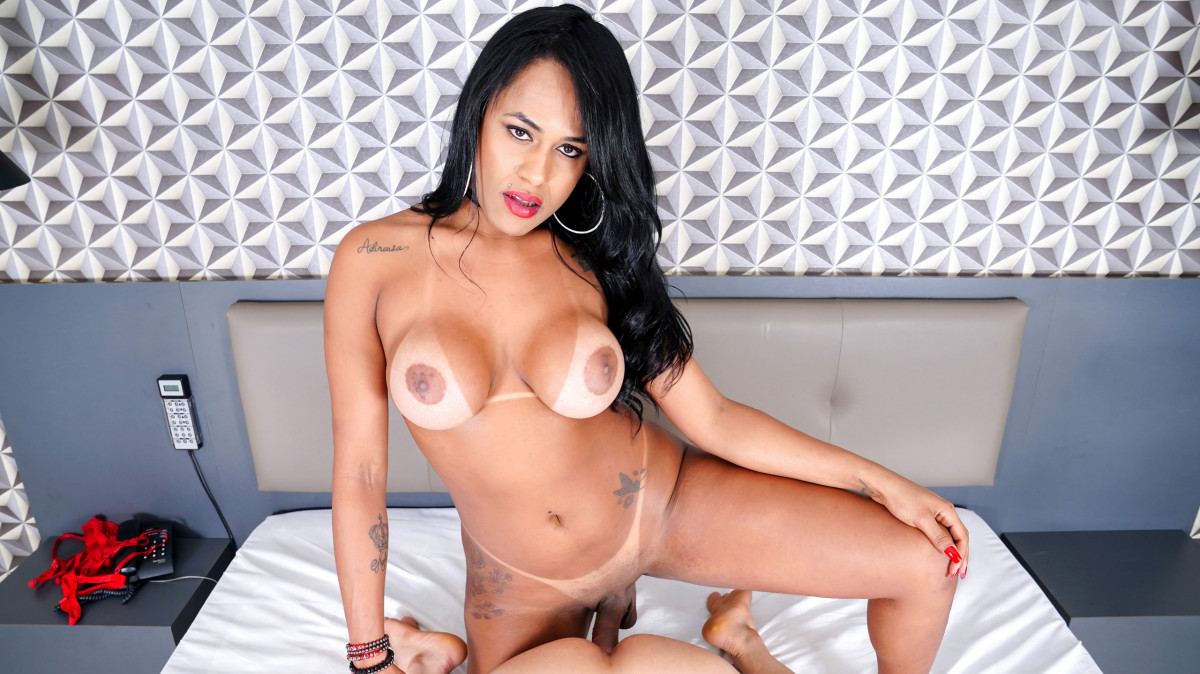 Say hello to Mariana Rios, a horny Brazilian tgirl who can't wait to get to know you! Mariana wastes no time getting naked and wrapping her lips around your throbbing cock! She even gives you a little footjob before she starts fucking you with her big hard cock! Mariana pounds you ass every which way until you cum! It's a great day when the big schedule item is "Mariana Is Gonna Fuck Your Ass!
10th Sep 2020
24:50 HD Video
& 152 Photos