Maria Flavia
A stunning Brazilian girl who wanted to rock our world and sure enough, she's proven to be very popular on Brazilian Transsexuals and today's she's here to rock yours!
Lives In: São Paulo, Brazil
Birthday: 11th June
Occupation: Escort and porn actress
Ethnicity: Caucasian
Languages: Portuguese
Sexual Orientation: Bisexual
Nationality: Brazilian
Breast Size: Brazilian Medium
Height: 1.81m
Star Sign: Capricorn
Body Type: Slim
Tattoos: Yes
Piercings: No
Get Close to Maria Flavia in These Scenes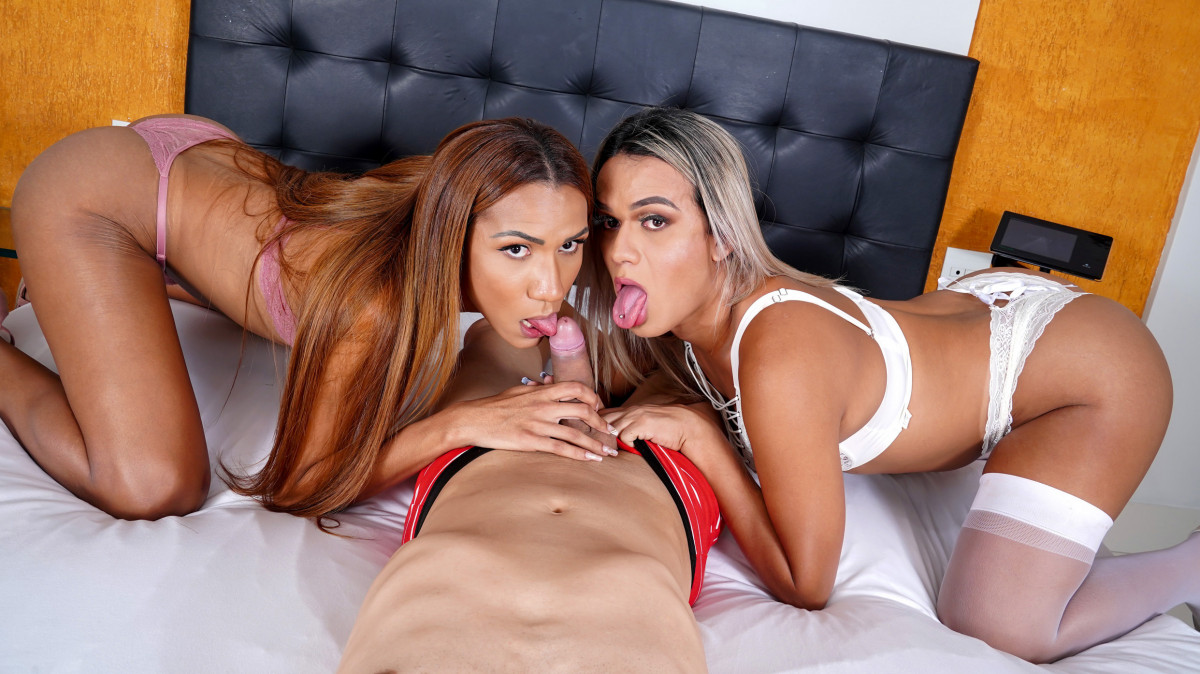 Some days one just isn't enough, today is one of those days so Santa is bringing you two lovely and oh so horny Brazilian beauties who will see to your every need! These hotties waste no time as they grab your cock and start sharing it between them as they lick and suck to warm you up! When you're ready Maria rides you while Juliana sucks her big cock. When Maria is ready she starts fucking your horny ass, switching with Juliana who fucks you while sucking Maria's cock. In the end you get to fuck them both until there's cum everywhere, what a Brazilian Threesome!
24th Dec 2020
32:21 HD Video
& 148 Photos