Marcela Herrera
Location: Sao Paulo, Brasil

Gym bunny with a nice big cock! I prefer to keep my physique athletic as retaining my femininity is important to me. Love younger guys who know their way around the sheets!
Lives In: Sao Paulo, Brasil
Location: Sao Paulo, Brasil
Birthday: 23rd August
Age: 21
Occupation: Porn actress and escort
Ethnicity: Caucasian
Languages: Portugese
Sexual Orientation: I only like guys
Nationality: Brazilian
Breast Size: 34D
Star Sign: Virgo
Body Type: Athletic - I like to bodybuild but not to the extreme
Tattoos: 10
Piercings: 1
Get Close to Marcela Herrera in These Scenes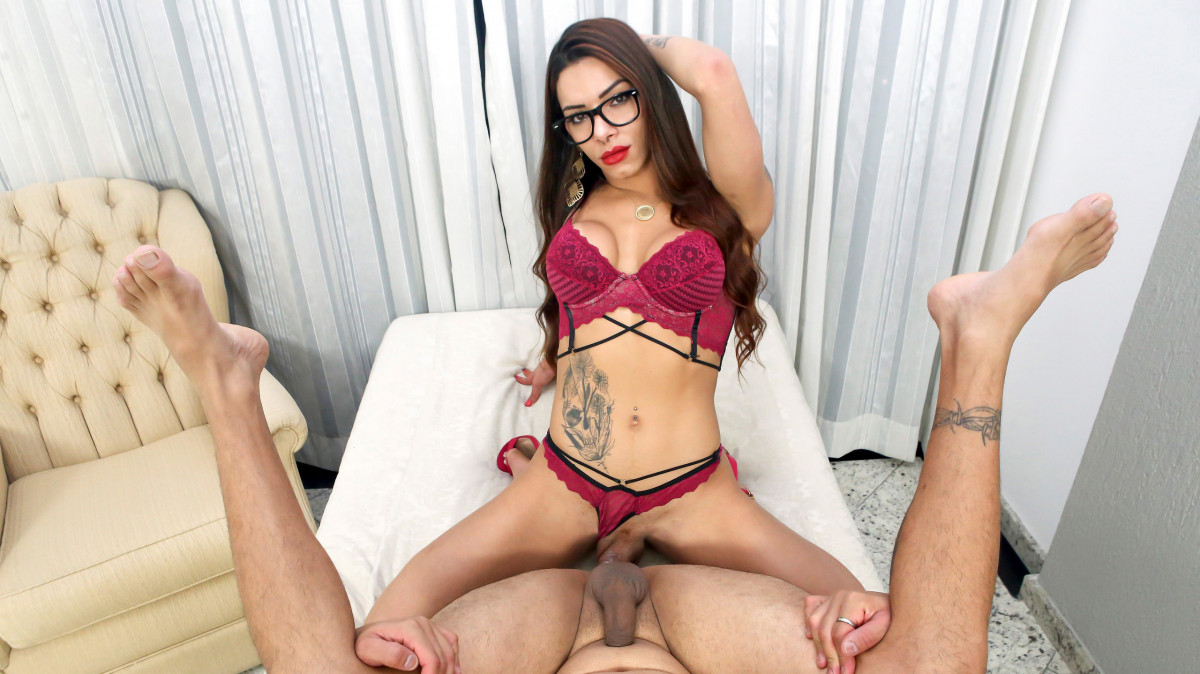 Ever fantasized about being fucked hard by a hot tempting transgirl? We're inviting you to get 'Stuffed' like the proverbial turkey by Brazilian sensation Marcela Herrera and her delicious big juicy she-shaft! It's rare we feature such scenes here on GroobyPOV so slap on the lube, bite down on that pillow and take full advantage of this sizzling experience – and if you'd like to see more TS on guy stuff, let us know on the Grooby Forum!
29th Apr 2019
22:47 HD Video
& 190 Photos